Decora il tuo albero di Natale con le nostre incredibili ed uniche decorazioni di Natale personalizzati .
Appendi tutti i tuoi ricordi preferiti e porta un po' di gioia per la stanza con una decorazione personalizzata di Natale.
Why not purchase a few packs and give away individually as gifts. Choose from 6 different shapes.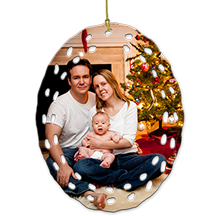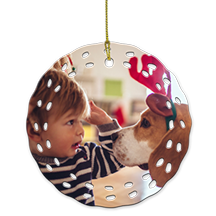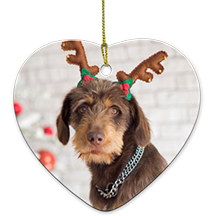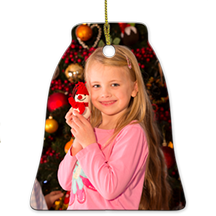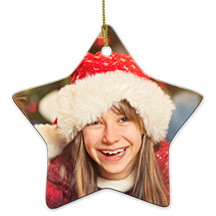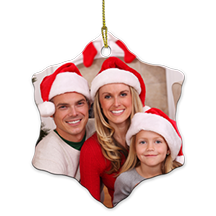 Personalizza le tue decorazioni natalizie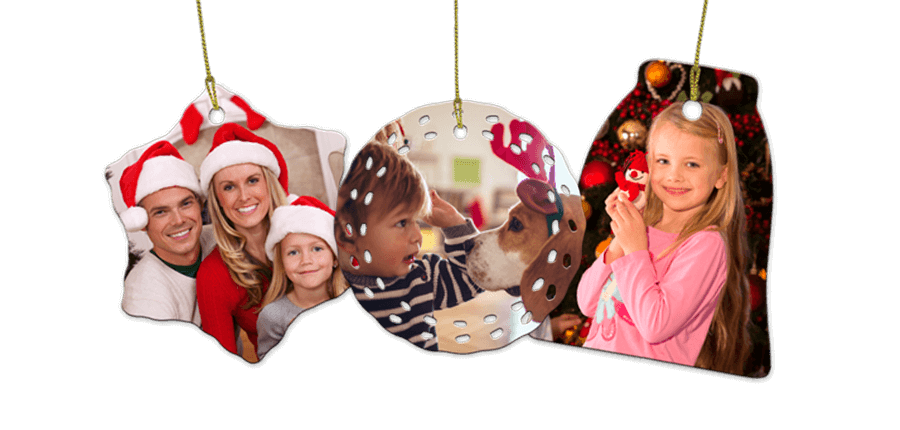 • Aggiungi una didascalia per ogni membro della famiglia.
• Usali come targetta per un regalo in modo che si possano riutilizzare come decorazione per l'albero.
• Choose from 6 different shapes: Star, Heart, Oval, Bell, Snow or Circle. Use just one or all.
Un tocco personale per un momento speciale
• Made from strong Ceramic material.
• Stampe dai colori vivaci su entrambi i lati !
• Le dimensioni variano da 70 millimetri a 80 mm in altezza e 3 mm di spessore.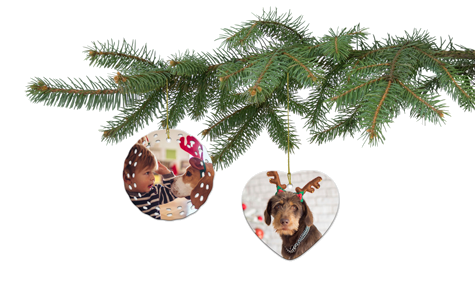 Ottenere la tua decorazione natalizia è semplicissimo!
| | |
| --- | --- |
| 1 | Acquistare la tua tela è semplice. |
| 2 | Carica le tue foto ed inizia a creare! Aggiungi un tocco personale con i nostri fantastici sfondi e decorazioni. |
| 3 | Non appena soddisfatto delle tue decorazioni natalizie salva il progetto e procedi online per caricare il tuo ordine. |
Il nostro impegno per la qualità

Soddisfazione garantita!

Di proprietà e fattura australiana.

Meravigliosi prodotti artigianali.
PhotobookShop IT si è guadagnato una reputazione eccellente con i clienti, fornendo una vasta gamma di prodotti, utilizzando materiali di prima qualità e dando una garanzia di qualità di stampa.
• Di fattura australiana, realizzato utilizzando materiali di alta qualità
• Stampa di alta qualità grazie alle più recenti tecnologie
• 100% soddisfazione garantita
• Produzione ecologica
• Generally, manufacturing takes 2-7 business days. During busy periods this may take up to 14 business days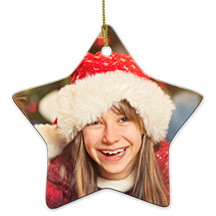 Inizia adesso!