7 Standard Colours Available:

Blue

Black

White

Green

Yellow

Red

Orange
4 Premium Colours Available:

Baby Blue

Fuchsia

Baby Pink

Violet
2 Sizes Available:
Normal - 10cm x 45xm

Long - 10cm x 52xm

Create a unique gift or decoration for your home or office: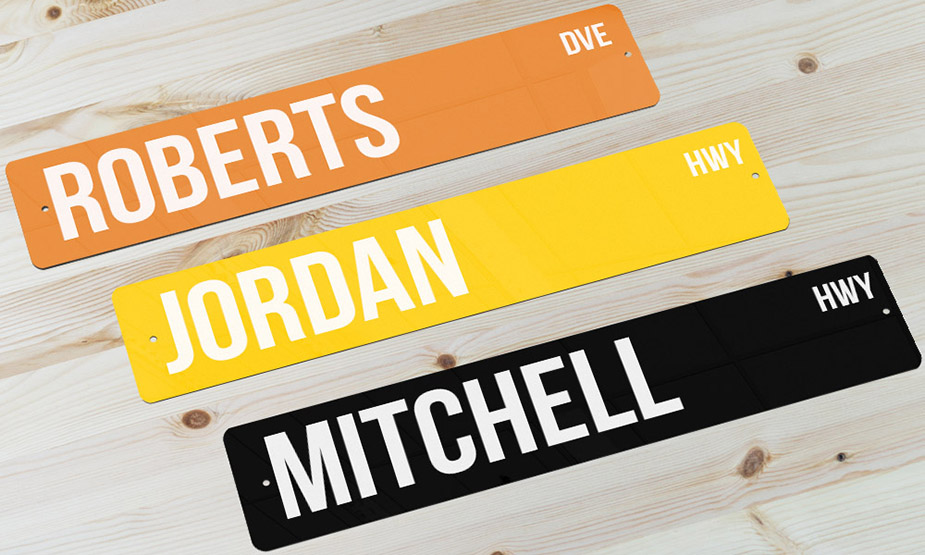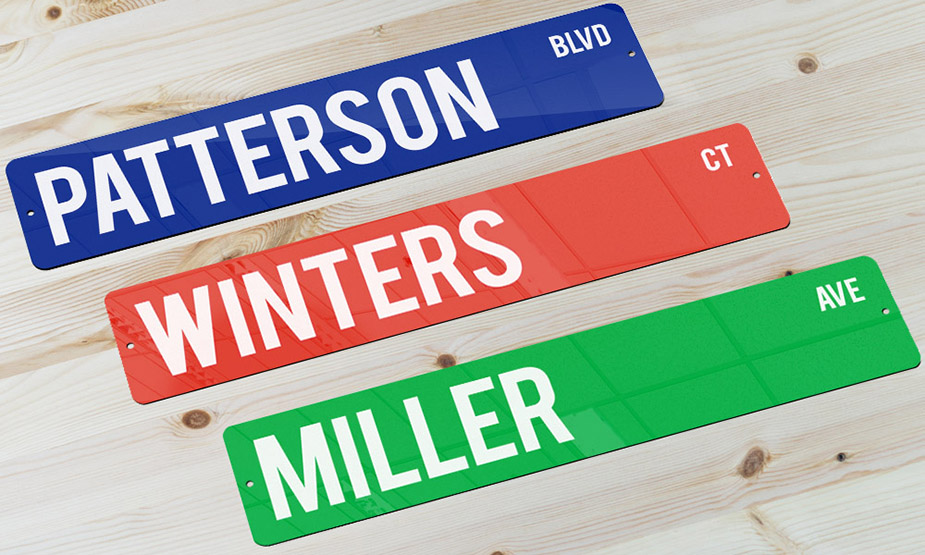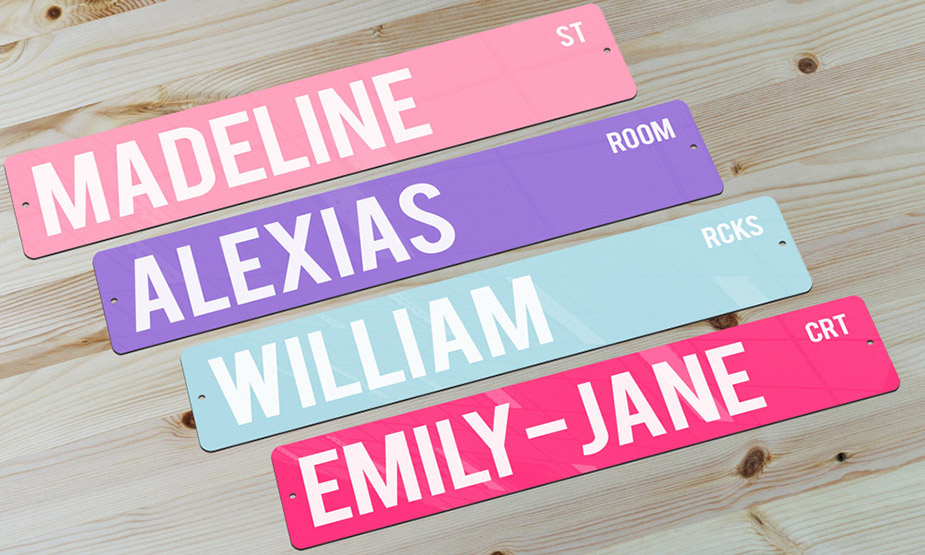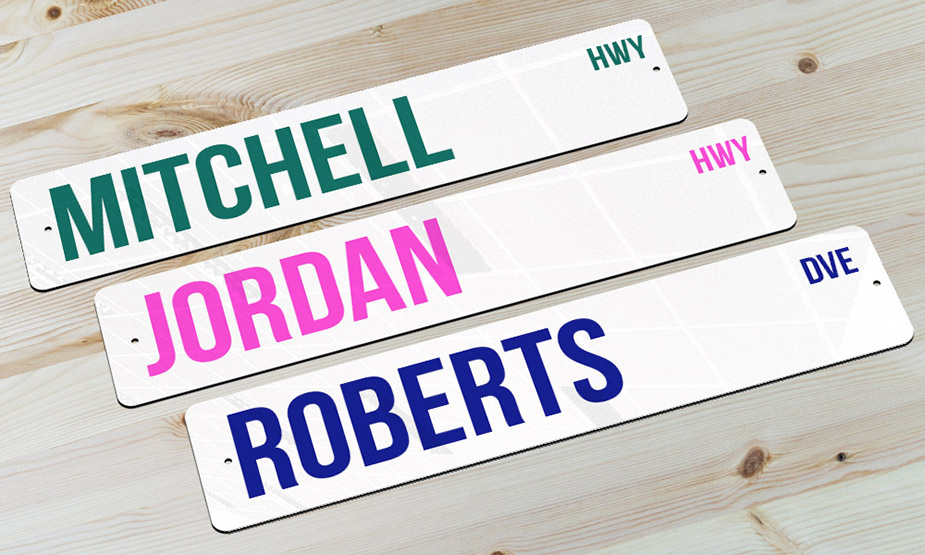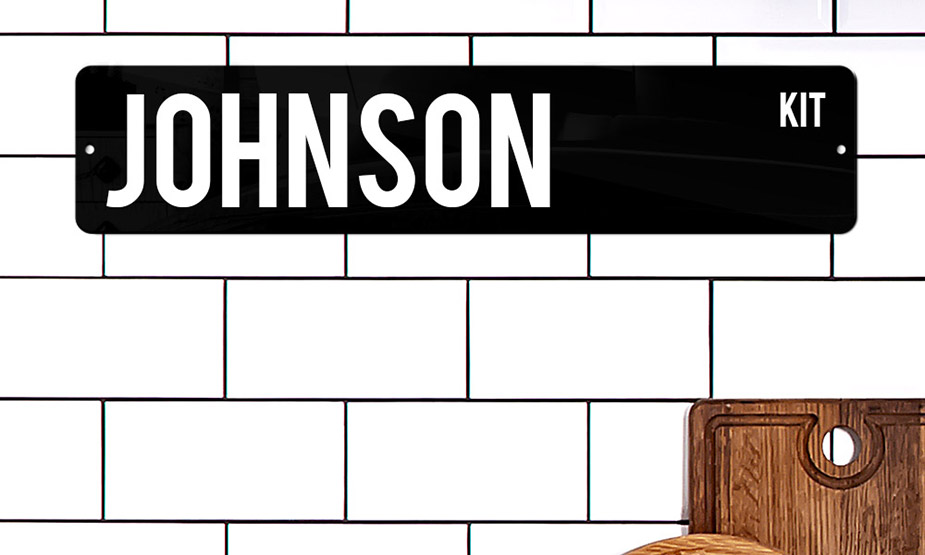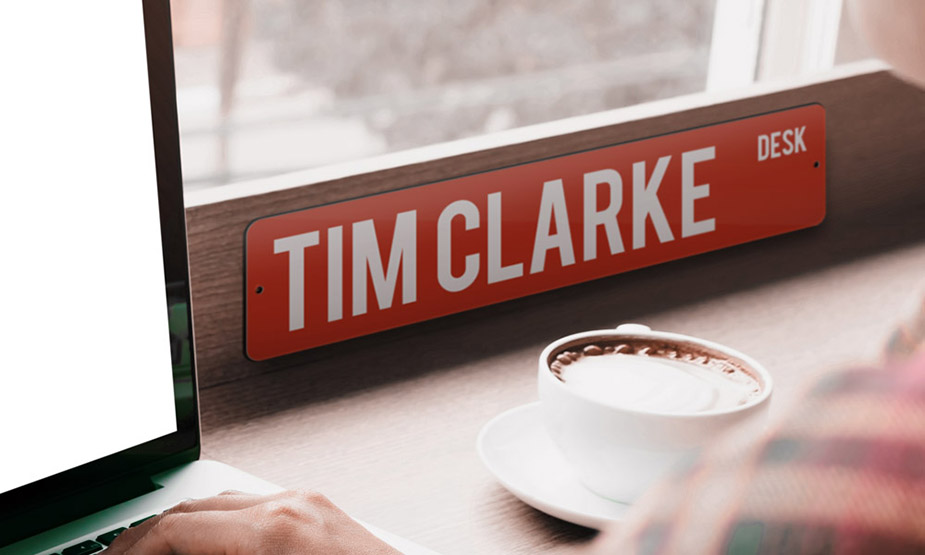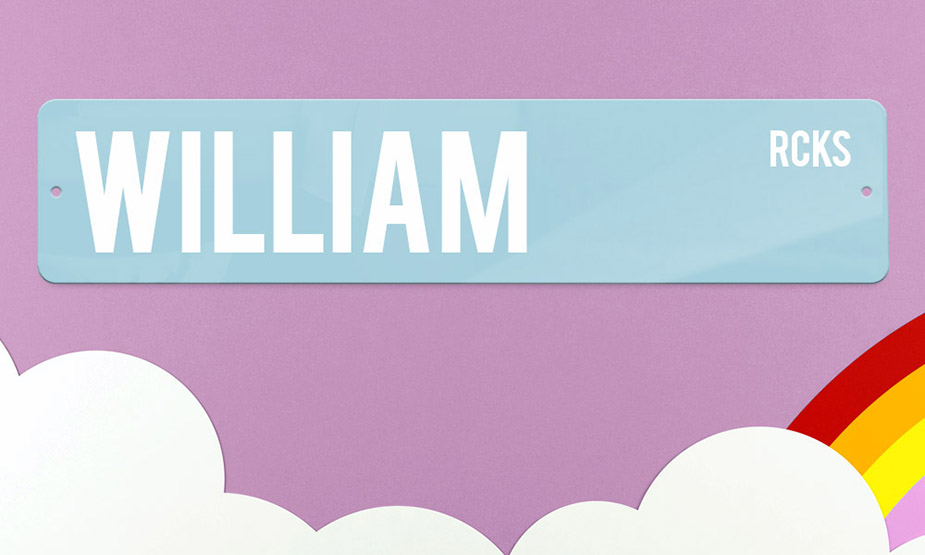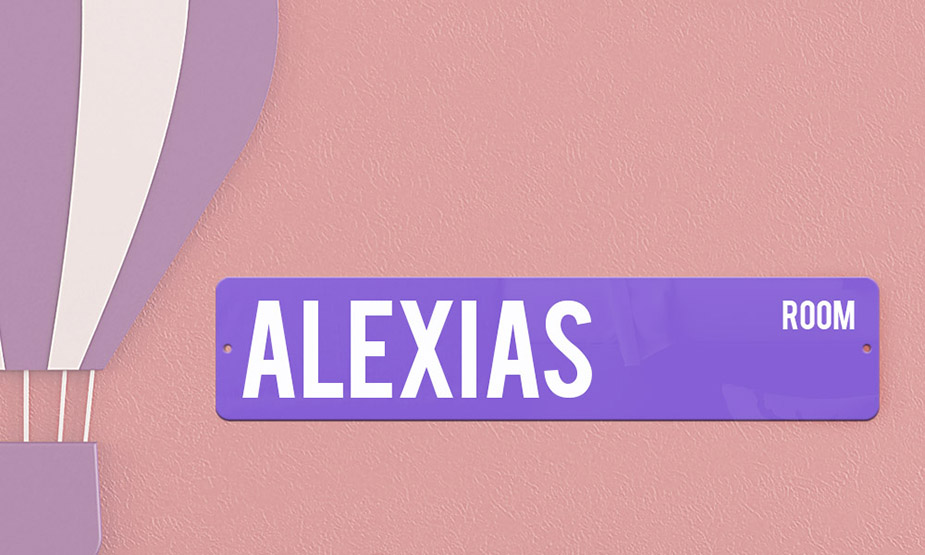 Customise a street sign with your choice of title, suffix and colour for a unique gift or decoration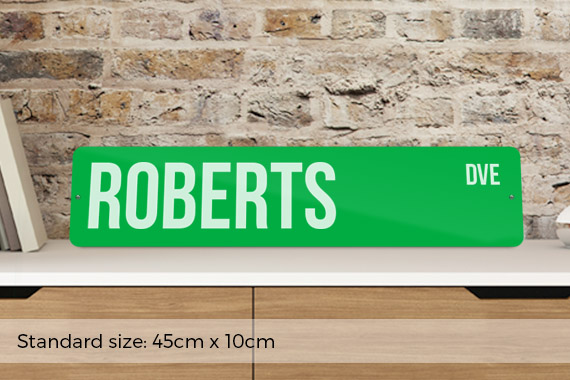 Personalise your street sign with a name, surname or a funny phrase.
Metal Street Sign - 3mm Thick
Choose from a range of suffixes like ST or BLVD
2 font types to choose from
Available in 2 sizes:
45cm x 10cm - for up to 10 characters
52cm x 10cm - for up to 14 characters
It's very easy to customise the text and colours with our simple online designer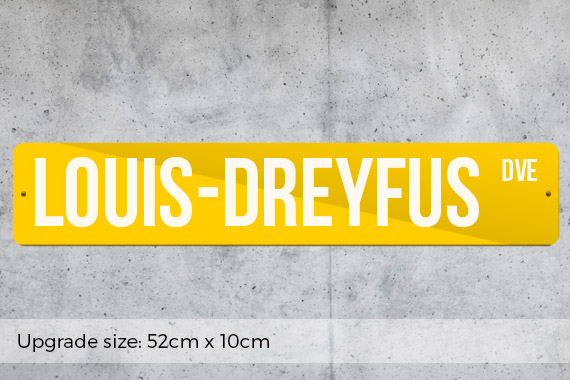 Il nostro impegno per la qualità

Soddisfazione garantita!

Di proprietà e fattura australiana.

Meravigliosi prodotti artigianali.
PhotobookShop IT si è guadagnato una reputazione eccellente con i clienti, fornendo una vasta gamma di prodotti, utilizzando materiali di prima qualità e dando una garanzia di qualità di stampa.
• Di fattura australiana, realizzato utilizzando materiali di alta qualità
• Stampa di alta qualità grazie alle più recenti tecnologie
• 100% soddisfazione garantita
• Produzione ecologica
• Generally, manufacturing takes 2-7 business days. During busy periods this may take up to 14 business days
Inizia adesso!