Una nuova e moderna alternativa alle tradizionali stampe su tela, le nostre stampe su vetro acrilico diventeranno l'attrazione principale della stanza. Stampiamo le tue foto personali in colori vividi direttamente sulla resina acrilica, facendola apparire come se si trovasse impressa direttamente sul vetro.
Something Different...

Acrylic Prints add a touch of style to your home or office and offer an alternative to traditional canvas that is both unique and truly modern.
Each acrylic print comes with custom-made mounts and easy to follow instructions so putting your print on the wall will be just as easy as it is to order one.
The process of combining state of the art printing techniques with fine quality PlexiGlass acrylic, gives your image a sense of depth that is not achievable with other mediums.
The glass finish rounds off the look and feel by adding a beautiful gloss.
Personalizza la tua stampa in acrilico
Use one photo for a vivid impact.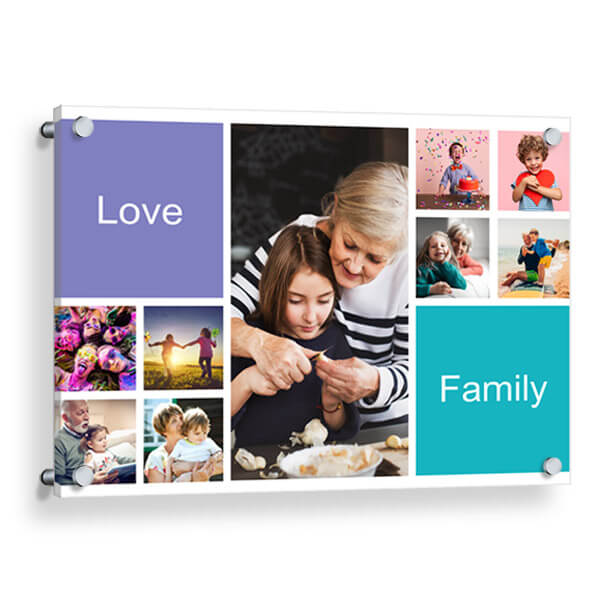 Choose from one of our many templates to achieve the perfect collage image result.
Porta le tue foto nel 21° secolo
Stampato su acrilico di alta qualità utilizzando le ultime tecnologie per assicurare una stampa più nitida e più chiara.
The PlexiGlass acrylic is between 3 and 5mm thick
(depending on the size of the print) giving a nice depth to your image
4 wall mounting instructions provided for easy installation.

Purchasing your Acrylic Print is easy!
| | |
| --- | --- |
| 1 | Acquistare la tua tela è semplice. |
| 2 | Carica le tue foto ed inizia a creare! Aggiungi un tocco personale con i nostri fantastici sfondi e decorazioni. |
| 3 | Una volta soddisfatti della vostra stampa in acrilico, salvate il progetto e procedete online per caricare l'ordine. |
Il nostro impegno per la qualità

Soddisfazione garantita!

Di proprietà e fattura australiana.

Meravigliosi prodotti artigianali.
PhotobookShop IT si è guadagnato una reputazione eccellente con i clienti, fornendo una vasta gamma di prodotti, utilizzando materiali di prima qualità e dando una garanzia di qualità di stampa.
• Di fattura australiana, realizzato utilizzando materiali di alta qualità
• Stampa di alta qualità grazie alle più recenti tecnologie
• 100% soddisfazione garantita
• Produzione ecologica
• Generally, manufacturing takes 2-7 business days. During busy periods this may take up to 14 business days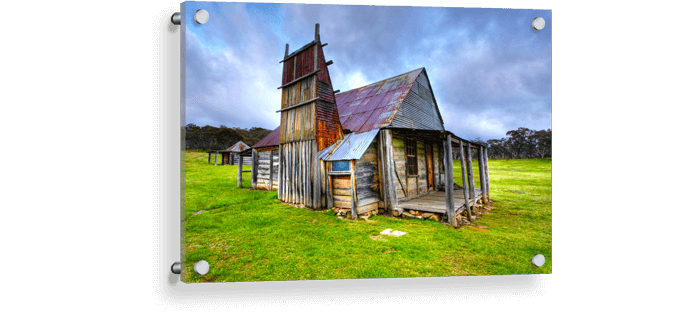 Inizia adesso!