Il Primo Anno di Vita del Nostro Bimbo
Non dimenticare mai nessuno di questi incredibili primi momenti dal primo anno del bambino
Con album di 370 pagine, è ora possibile raccontare ogni giorno della crescita del bambino, i suoi cambiamenti, i primi passi e le prime parole.
Con le nostre decorazioni è possibile aggiungere date, cornici e note all'album. Gli stili di pagina e gli sfondi sono disponibili in rosa, blu, verde o decorati in modo da poter scegliere ciò che si adatta al vostro bambino.

Cattura i tuoi ricordi per sempre
• Lasciate che le vostre foto brillino con la nostra meravigliosa carta lucida.
• Latest technology for brilliant colour and quality printing.
• 170gsm carta seta di qualità.
• Anelli di metallo per mantenere il vostro fotolibro insieme dopo aver sfogliato l'ultima pagina.
• Also available in lay-flat for superior finish.
Il nostro impegno per la qualità

Soddisfazione garantita!

Di proprietà e fattura australiana.

Meravigliosi prodotti artigianali.
PhotobookShop IT si è guadagnato una reputazione eccellente con i clienti, fornendo una vasta gamma di prodotti, utilizzando materiali di prima qualità e dando una garanzia di qualità di stampa.
• Di fattura australiana, realizzato utilizzando materiali di alta qualità
• Stampa di alta qualità grazie alle più recenti tecnologie
• 100% soddisfazione garantita
• Produzione ecologica
• Generally, manufacturing takes 2-7 business days. During busy periods this may take up to 14 business days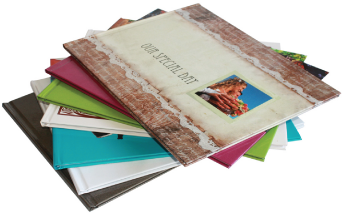 Inizia adesso!